What is a Lease Option?
A lease option (or lease purchase) is a a type of real estate contract between a tenant (also called the "buyer"), who will occupy the home, and the landlord (also called the "seller"), who owns the property. In exchange for this "option" to purchase the home the buyer will pay an up front option consideration payment (similar to a down payment) that is credited toward equity if the option is exercised.  During the term of the lease option (typically 6-12 months), the buyer pays a monthly payment to the seller, and in exchange is permitted to occupy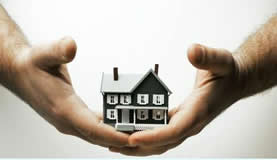 the property.   The monthly payments are set up similiar to a bank mortgage payment and include property taxes, property insurance and a monthly credit toward the purchase.  At the end of the lease option term or at any time during the term of the contract, the buyer has the right to purchase the property outright at a pre-determined price using a mortgage loan or some other financial vehicle.
A lease option is a way of purchasing a home that allows a home buyer to get the advantages and benefits of being a homeowner even if their current financial or personal situation isn't quite ready to buy a home conventionally. We offer many different programs for buyers in many different situations (both good and bad), you select which program is right for you.
Advantages of the OIG Homes Lease Option
Unlike other individuals or companies who will just move you into a home as long as you have a down payment, we make sure you have a PLAN!  Without a specialized plan developed for you with a step by step process of items that need to be accomplished your likelyhood of purchasing your home is minimal.  We get calls daily from potential clients who want to own a home but don't know where to start.  That is where OIG Homes is able to help!  Through our Lease Option program we provide you with the following benefits:
Credit Recommendation Program designed around your credit needs
Online Credit Dispute help with all 3 Credit Bureaus
Contact Information for local  banks that will help you establish credit lines
Quarterly Progress Checks to make sure you are on the right path
Updates on any FHA mortgage guideline changes that may affect you
Purchasing a home through a Lease Purchase is not as simple as making monthly payments.  You must meet the criteria set forth by the banks to acquire a mortgage.  This is where you need to work witha  professional company to ensure you are prepared to purchase your home.
How do I Purchase a Lease Option from OIG Homes?
Getting into a new home is easy as it has ever been. Credit problems, job history, even bankruptcy aren't as big of obstacles as you might think. Because our homes are in move-in condition we typically can have you approved and keys in your hands in less than 7 days.  To view our current homes available on lease option click here or visit our Homes for Sale page.  Our homes go quickly, so if you see a home that interest you please call us at 419-472-2372 to set up a viewing or fill out our FREE Online Applicationhere.
What types of Fees are involved?
One of the biggest benefits of OIG Homes is that the cost of our services are FREE to our clients. There are no excessive bank fees and red tape that could cost you hundreds or even thousands of dollars.  To move into your new home all you need is your option consideration (down payment) and the utilities ready to be switched into your name.
What about Bankruptcy?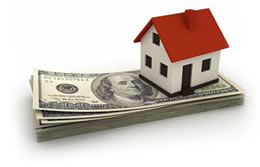 We can help people that have had a bankruptcy in the past.  Typically the ideal amount of time would be 24 months from your discharge date if its a Chapter 7 Bankruptcy and 24 months from your file date for a Chapter 13 Bankruptcy with all payments on time.  It is important that your remain current on all your bills after filing bankruptcy.  If you have recently gone through a bankruptcy, a Lease Option would be the best fit for you to get into a new home. Don't let bankruptcy ruin your dreams of home ownership.
This very popular method used for buying homes is available on all of our listings.  Please give us a call at 419-472-2372 to discuss your options or fill out our FREE online application here.